Counselor in Little Rock, AR
Madison is a counselor in Central Arkansas. She works with individuals of all ages. Madison has a deep desire to create a safe space for counseling where people can come as their most authentic self and feel seen, heard, and known. She is passionate about joining with people on their journey to hope and healing by helping facilitate growth.
Madison's Education
●
Bachelor of Arts in Psychology from the University of Arkansas
●
Master of Science in Counseling from John Brown University
Madison's Therapy Focus
Therapy for all Ages
Therapy for Individuals
Family Therapy
What to Expect During Therapy Sessions with Madison
Madison has a calm, nonjudgmental, and nurturing approach to therapy. Her experience includes working with children, teens, adults, and families facing everyday struggles and stressors, relational conflict, religious and spiritual difficulties, low self-esteem, grief, depression, and anxiety. Madison believes effective therapy can bring deeper transformation and not just surface-level change. She understands that the process of deeper transformation can sometimes be painful or uncomfortable. Madison sees her role as helping you navigate the depths of discomfort, challenging you in the direction of growth, and hopefully laughing with and encouraging you along the way.
Specific Therapy Approach
Person-Centered Therapy
Attachment-Based
Cognitive Behavioral Therapy (CBT)
Internal Family Systems (IFS)
Outside the Practice
Madison enjoys reading, thrifting, watching the Hogs (Woo Pig!), spending time with friends, and being outdoors. She is blessed to be an active part of the community at Antioch Community Church in Little Rock.
---
Get Started
We made setting up a therapy session with one of our skilled and qualified therapists as easy as possible, offering you three simple contact options: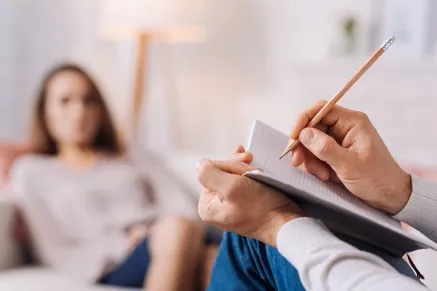 #1 Call us at 501-291-3732
#2 Click here to fill out and submit our 'Contact Us' form
#3 Email us at [email protected]
When you call, one of our team members will discuss your appointment request and gather any necessary information to direct you to the best counselor to address your individual needs and schedule a consultation call. If you email us or submit a contact request form, we will call you within 24-hours to setup a consultation with a therapist who will be ready to serve you. Either way, we're happy to chat with you to answer questions and help you schedule your therapy sessions.